Custom Design Jewelry is Our Strength
We believe that jewelry is an expression of your personality and you deserve a piece of jewelry that is unique and special as your are. Michael and our team work closely with every customer to design and create a unique high-end piece of jewelry, in-store or online, to your specifications using old school experience with the latest design software and production technology.
With over 45 years of experience in the industry and our state-of-the-art equipment, we will create a piece that brings a vision to life. Most importantly, since we create jewelry on our own premises, customers always get exactly what they want, when they want.
Custom Design Process
The custom design process begins with a free consultation, in-person or virtual, where you'll discuss all possibilities with our jewelry experts and jewelry designer, Michael Shnayder.

You will review photos, life pieces, different details, and materials to gather your ideas. We will then draw a basic sketch and advise on stone quality, precious metals, comfort, and wear through this process. We will answer all your questions and bring your vision and inspiration into a reality on paper, ensuring you feel confident with your custom jewelry decision.

You may also bring your own diamonds, gemstones, or current jewelry and we'll help you repurpose them into a new piece of jewelry. You can also bring your broken or unwanted jewelry pieces to trade in and use as a credit towards your new custom design. Reusing these previous materials will help you save the sentimental value and money on costs. Otherwise, we can source any necessary materials.
Ready To Bring Your Custom Jewelry Piece To Life?
Start your journey with a 10-minute phone call to discuss your special occasion, ideas, and budget. Then we'll arrange a meeting with our jewelry design team.
Free Design Consultation
Step 1: Sketching Ideas
To help you envision what your custom jewelry piece will look like, we will sketch a rough draft based on your ideas, stories and descriptions. You will then be given the time needed to review the sketch and make necessary adjustments prior to moving onto the next step.
Once the design has been selected and the details have been finalized, a minimum 30% deposit is required to start any custom design order.
How Long Will It Take?
Once you approve of your final design, we will be able to provide you with a time frame and a quote for the finished product. The time frame to create a custom piece can vary from 4 - 6 weeks, depending on complications of the design and availability of materials.
Step 2: Digitize The Design or Hand Carve the Wax Mold Creation
After the sketch is approved by you, we will begin bringing your design to life. Per your request, we will either use Computer Design software and production technology to make a model for your piece or hand carve a wax model. Diamonds and gemstones can be laid into the wax prototype during this stage in order to provide you with a replica of your custom piece.
Step 3: Casting or Hand Forging
We will cast or hand forge the piece of jewelry depending on your desire. We'll then prepare the piece to hand-set the stones by using Michael's experience and microscope to ensure security and perfection of the setting. Each piece is a piece of art and the time and care we give to our custom-process is reflected in every finished product!
Techniques and Technology
Michael's years of experience and passion for jewelry craftsmanship allows him to create a masterpiece as an old world artist without the use of computers or digital techniques, or he can use any technology available in today's modern world.
Step 4: Enjoy Your Finished Piece
Our ideology is to create custom jewelry that you will treasure and be proud to pass down to future generations. We warranty all our products to the highest standard available in the jewelry industry and offer free lifetime inspections and cleaning.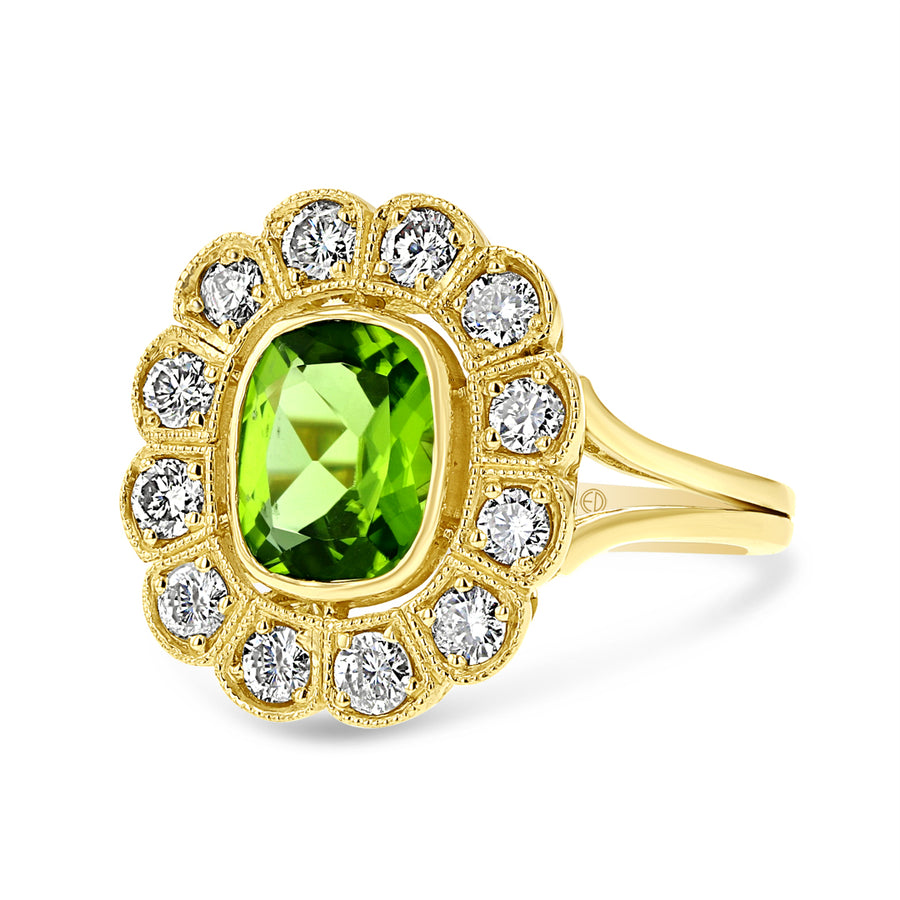 Ready To Bring Your Custom Jewelry Piece To Life?
Start your journey with a 10-minute phone call to discuss your special occasion, ideas, and budget. Then we'll arrange a meeting with our jewelry design team.
Free Design Consultation